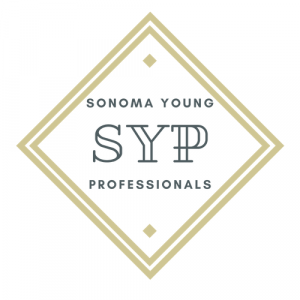 SYP is a program of the Sonoma Valley Chamber that helps connect young professionals to the community through social, service, and professional development opportunities.
This is an energetic and talented group who love Sonoma Valley and strive to make it a better place to work, live, and play. SYP brings together a dynamic network of peers ages 21-40 with a desire to make business connections, share talents and insights, develop professionally and get involved in the Sonoma Valley community.
The best way to connect with upcoming SYP events is to like us on Facebook or join our Facebook Group.